Stitching Updates
I have been doing quite a bit of stitching lately, even though I haven't mentioned it much. As soon as I found out a friend was pregnant, I decided to stitch Arms of an Angel for her. I wanted to give her something special that no one else would have gotten. Some of my stitchy friends may notice that I've left off part of the gown. Shh! Don't tell! Baby came early! :o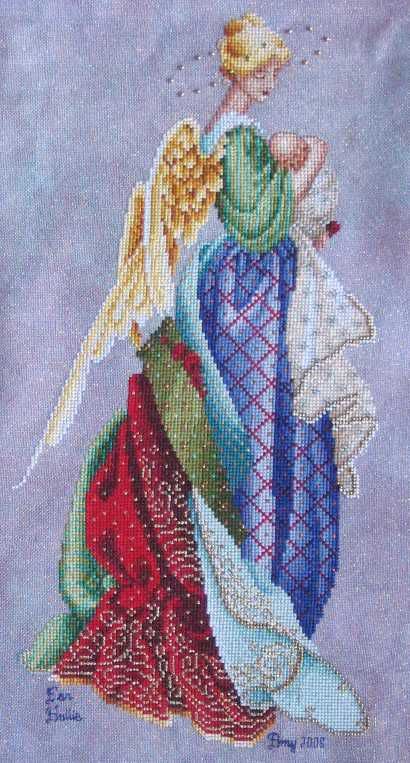 I've also started a new HAED, Fire ACEO (artwork by Sara Butcher). I think she has quickly moved to the top of my "favorite artsits" list. I just love her faces, and sense of whimsy. The colors and hair in this piece are amazing. I'm stitching it over one on a 25ct Silkweaver Solo. Check out
Heaven and Earth Designs
to see the whole design.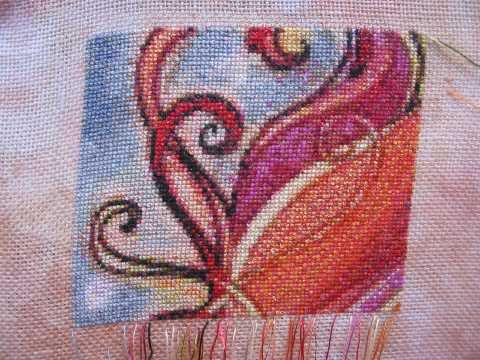 Lastly, I've been trying to limit my new starts (all evidence to the contrary by above paragraph) until I knock out some older WIPs. So I will work on one HAED design (probably Fire until she's done) and one other until that WIP moves to the finished status. I started with Feather Fairy, hoping to get her done this month. No such luck. Fire is a true temptress! Maybe next month. Keep your fingers crossed!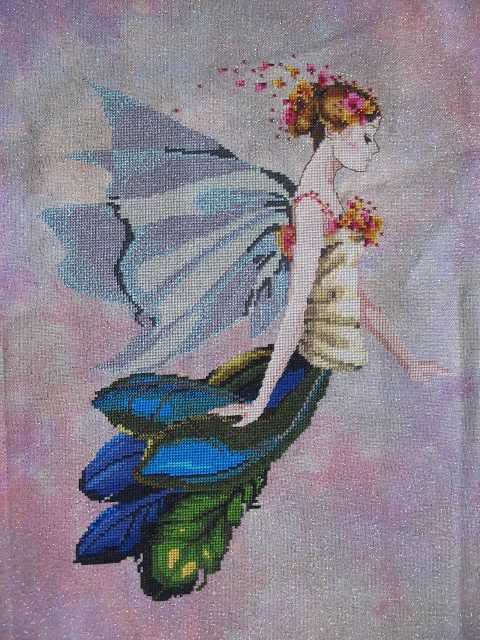 I've updated the thumbnail pics in my sidebar, so clicking on the pictures will give additional information to those who may be interested. Off to stitch!