Weekend Warriors, Part 2
Sorry, folks, lots of pics this time! I'm just so excited - my plan is taking shape. I'll tell a visual story :)
We've begun pouring concrete. Well, when I say "we," I really mean DH and his lovely, lovely dad (who is a carpenter and knows how to do all this stuff!). We now have a patio in front of the front door. The door is no longer invisible from the street! There is a fountain and a large patio to draw the eye. Here it is while the bricks were being mortared (that's my mother-in-law mowing the yard).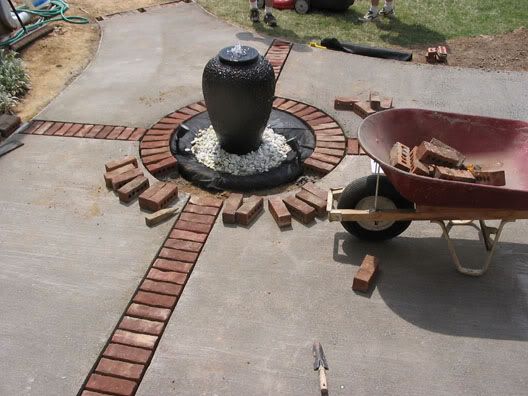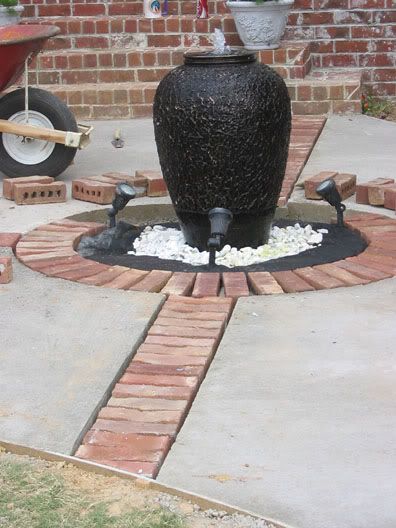 The bricks are now completely mortared, and the patio is complete!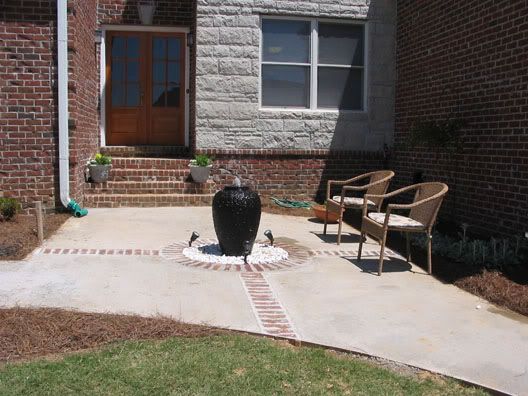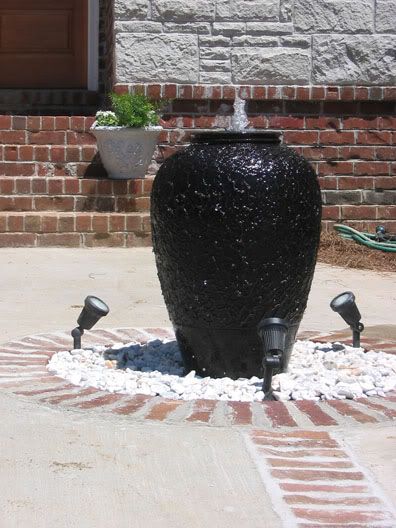 I've put out a couple chairs for now. I plan to get some beautiful iron benches. but until then, this will have to do. For those horticulturally interested, the shade garden here contains hostas, coleus, and lamb's ears, with future spots for hydrangeas and impatiens. The hanging container holds my prized fuscia, and a pedestal behind the chairs holds a miniture rose.
The yard comes right up to the patio, with more flowerbeds outlining its curving shape. They will soon hold colorful annuals.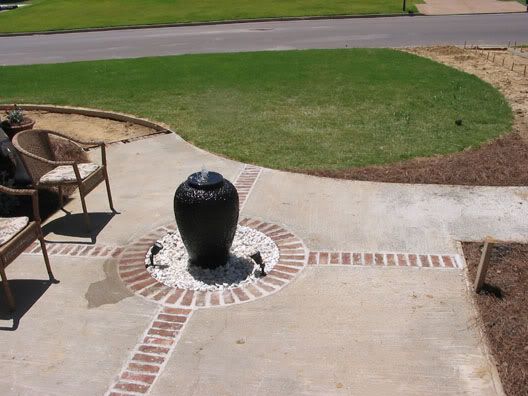 The butterfly garden is made up of a beautiful ballerina rose, "autumn joy" sedum, salvia, lantana, verbena, a few foxgloves, and lavender. The future sidewalk will cross the future streambed here.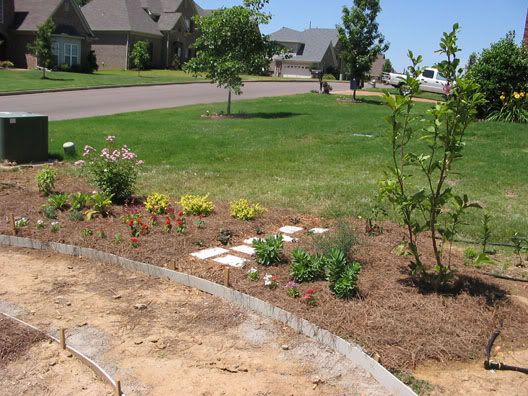 I'll update again with more photos when we get some more done. Oh yeah, and I've updated my stitching pics on the left sidebar for those of you who came here to see what I've been stitching :) LOL