I'm Honored!
The uber-talented
CD Muckosky
now has her own
Scrapbooker of the Year Blog
at Creating Keepsakes. I am a huge fan of her work, and participated in one of her challenges. The layout that resulted has become my favorite layout so far!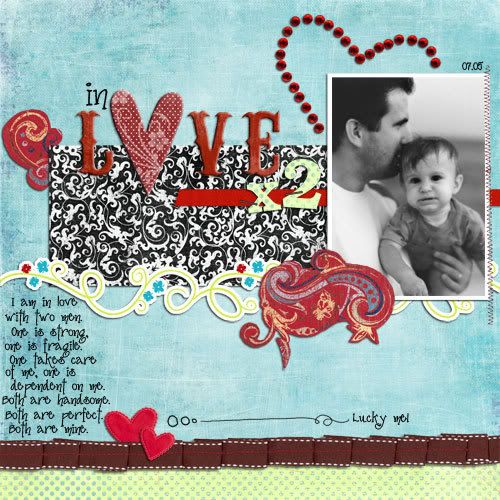 Credits can be seen
here.
Apparently, CD loved it as well, because she featured it on her blog! Wow!
In other scrappy news, Teresa Ferguson has a new kit out at Sweet Shoppe Designs called "Enjoy the Ride." I absolutely adore Teresa's papers!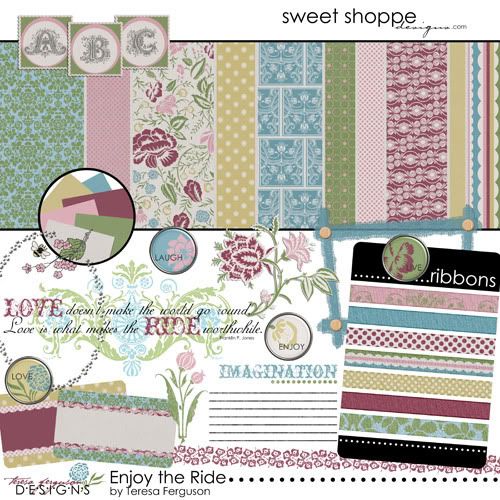 It was the perfect kit for some older photos of my Helen. The ghost letters were created by myself: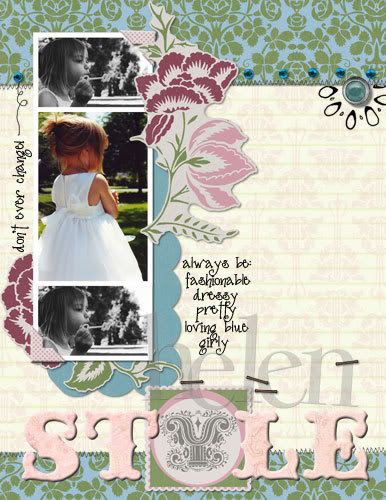 I'm loving my new computer and tablet! It lets me do things so much better and easier! I've been adding my own little elements and doodles to my layouts. Let's hope that doesn't turn into a designing interest! The last thing I need is another obsission!
Live. Love. Create!