I'm an Aunt!!!!!
John Dylan is finally here! He was born by C-section Tuesday, Nov 21 at 7:16pm. He weighed in at 7lbs, .08 oz, and 19.5 inches long. After having 4 kids of my own, I finally get a nephew, and a godchild!!
His very first photo:
My brother bringing him out to meet the family (we had the waiting room PACKED!):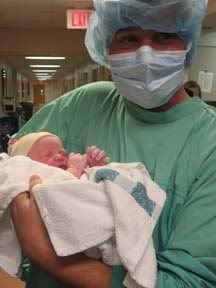 Mom, Dad, and baby are doing great: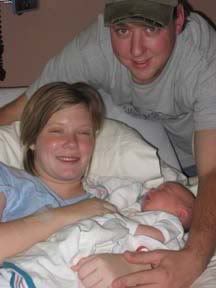 Welcome Dylan!