Christmas Recap
Now that my house has been stripped of its adornments, I suppose it's time to admit that it is no longer the holidays. While most people get depressed when the holidays come, I get depressed when they leave! I just love the atmosphere...the glittering lights, the glowing children, the anticipation, the decorations. I love it all! It's the only reason that I can see for any type of cold weather at all. Now I must endure the remainder of the winter with no twinkly lights. Sigh...
I will hang on just a little while longer, though, while I jot down some memories that I don't want to forget. This was the best Christmas yet in the Hutchinson household! Alex was old enough to realize what was going on, and got excited about his gifts. Everyone got what they wanted (and some got more!). The whole family was together: Ed's parents were here as well as my own, and my brother, his better half, and their brand new baby boy. We all got along, and had a great time, not to mention great food and drink!
To say farewell to the season, and to remember it's glory: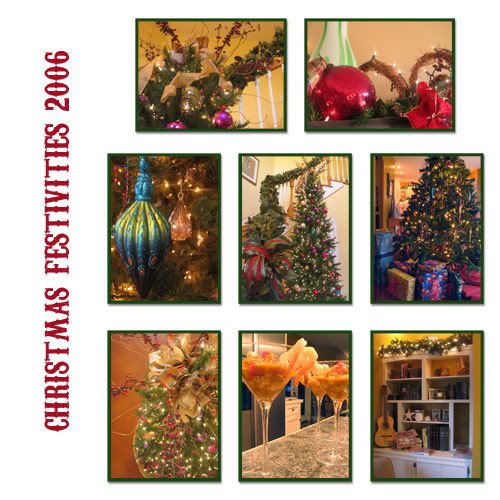 Adventures in Paper Scrapping!
I now understand why I'm a mostly-digi scrapper! Paper scrapping is *SCARY*!! I made some Christmas gifts for family members, and was so glad to get back to my computer afterwards! Once you cut something, it stays cut, and once you glue something down, it's down! And rub-ons are some very fragile things! Not to mention the expense and mess! I do like, however, how dimensional it is. I love it when stuff sticks off the page!
I made my parents and in-laws a 12x12 page of the grandkids: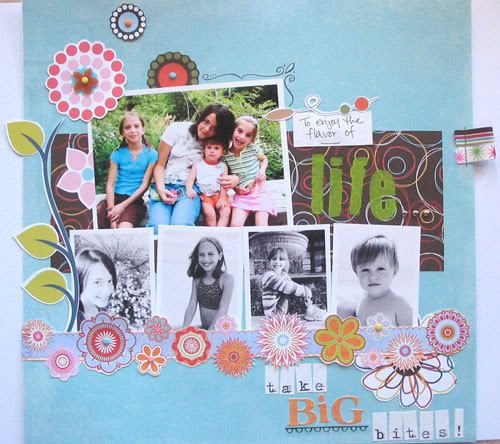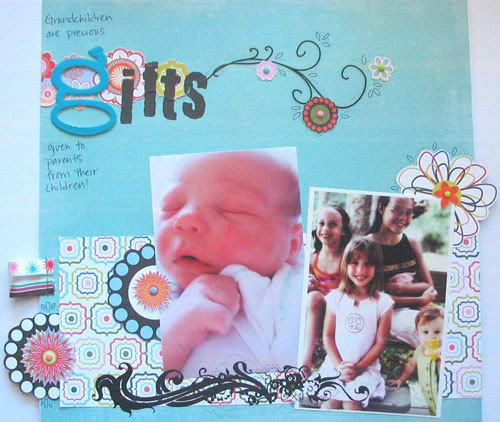 Remember those month stamps I gave away on my blog not too long ago? This is what I made with them! I made a 2007 calendar for each set of grandparents that has pictures from that month in 2006. Now I just have to print myself one!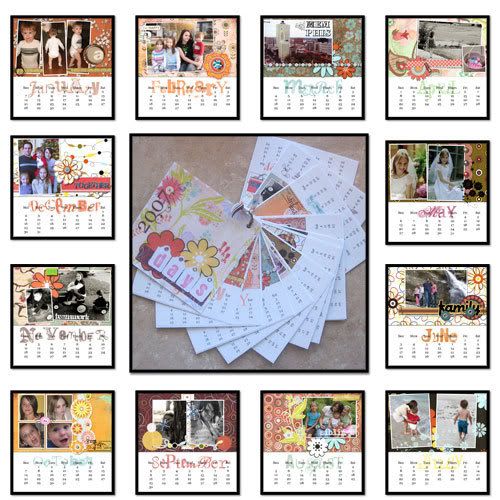 I also got cheap plastic frames and altered them. This one for my MIL has a photo of our annual trip to Pensacola in July:
I found this photo on accident when developing some unknown film. It is a photo of my grandparents, before my grandmother died. I knew my mom would cry when she saw it, but I had to share!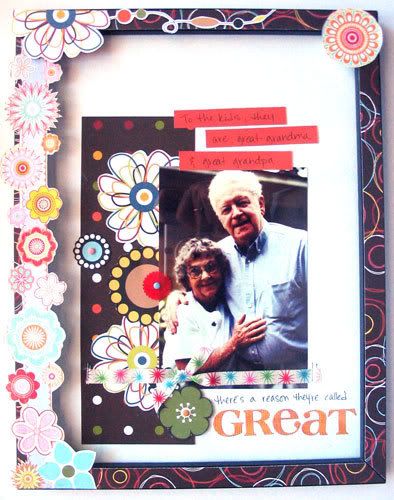 This one I did for my brother. His son's very first photo!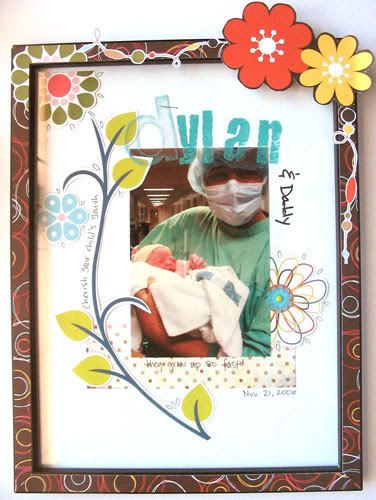 I also made a small baby book for baby Dylan: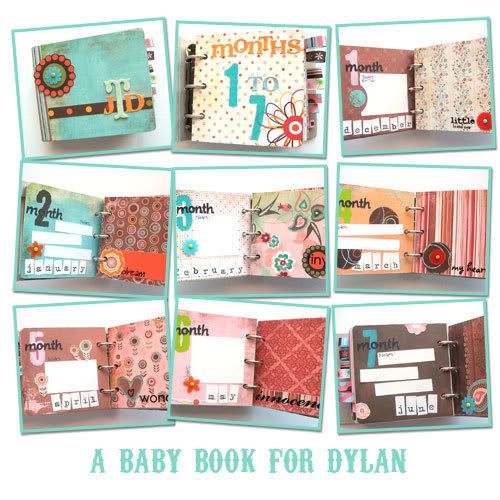 Next year I'm starting my Christmas gifts in October! It was a lot of fun, though, and I got to combine some of my digital skills with paper.
This year is starting out with a bang already! I've got a few new projects in the works, and I'll share some of those next time.
Live. Love. Create!