More Exciting News and a Tag...
Exciting news first...
I'm a Guest CT member for Amy Bleser at Sweet Shoppe Designs this month! I'm so excited - she is one of my favorite designers! My secret desire is to eventually be a SugarBabe! In addition to the wonderful CT's I'm already on, of course! Amy has some awesome designs! These are some that I will be working with this month - perfect for October!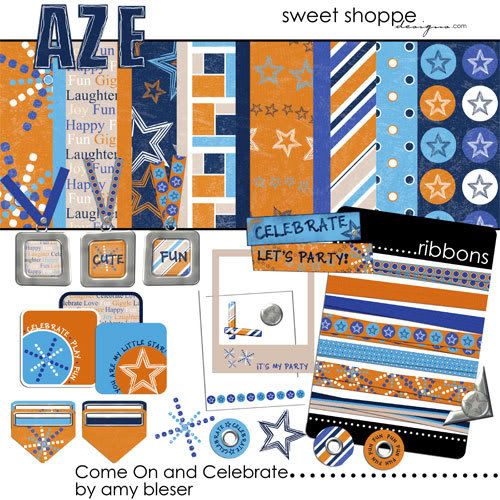 The tag comes from
Laura Burger
:
5 weird things about me (this should be easy enough!)
1.) I can pick up just about anything with my toes
2.) I like my silverware aligned at the dinner table
3.) I fold in the corners of my napkin around my cocktail glass
4.) I can recite the complete script to Back to the Future (my brother and I were quizzed with it at the dinner table when we were kids)
5.) I don't like raw tomatoes, but I love them cooked!
I now tag FaithAnn, the only one I know of who faithfully (no pun intended reads my blog, and Taneya, if she happens to see this!