Year Reflections
This year has flown by, and I want to take a little time to reflect on how great it has been and how much I have grown. I don't expect to ever have a year like this again. My close friends and DH will know why. I feel that this year was the beginning of a new life for me.
I have new priorities, and new responsibilities. I have reached out to old friends. I have strengthened bonds with the people in my life. I know how important family and friendship is. I am concentrating on my family's happiness rather than my own. Ironically, I have found that this makes me happier than I've ever been! I put them first above everything. Their lives are my life, and if we are all together, then everything is right in the world.
For most of this year, I have been the host to our new family addition. I have had to adjust to being pregnant, then again to being a mother of a newborn. I haven't done this in 5 years ;) We were finally blessed with a baby boy. Since Alex is the last baby we will have, I try to enjoy every second of his babyhood. I want to remember exactly how it feels to hold him, rock him to sleep, look at his smile. They grow up so fast. He is already bigger now than he was a few short weeks ago. I don't want to forget how little he is now. That his foot can fit inside his daddy's hand. That his hand is barely big enough to grasp his daddy's finger. These little moments are my heaven. They don't last long enough.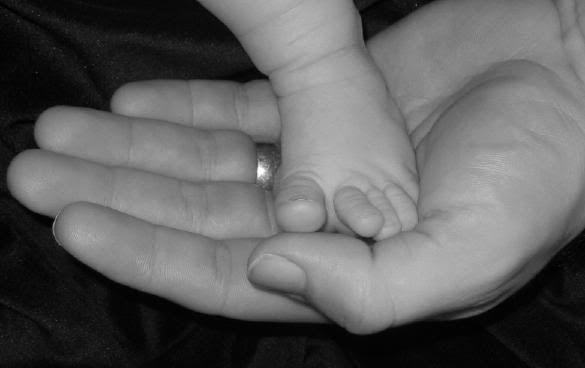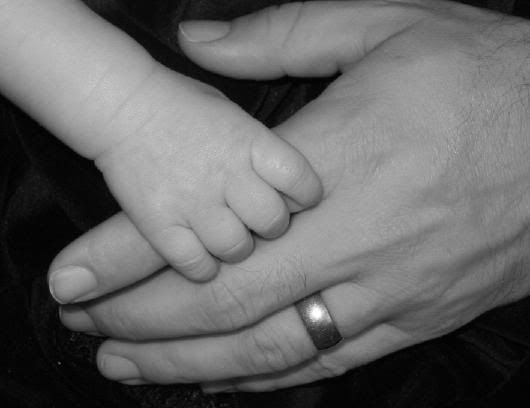 I have also grown in my stitching. Since I joined the
Mirabilia Bulletin Board
, I have developed a new level of addiction. My online stitching buddies will understand this! I have discovered hand dyed fabrics, and aquired more stash this year than all other years combined. While I used to be a one-project-a-year gal, I have completed a total of 4 large projects this year for myself, and one as a gift! In addition, I became a model stitcher, and have completed 7 models so far. One of those has been published with my name on it! (see
Butterfly Garden
, by Cross Eyed Kat Designs) I have met so many accomplished stitchers, and got to know them, not only by their stitching, but by reading posts and blogs. It's so nice to know that there are others out there who share the same passions I do.
All in all, this year has been the greatest of my life so far, and I excpect January 1, 2005 to bring a year of even greater joys and triumphs. Thank you to all who share in my life by reading my blog and sharing in my stitching!