Charity Ball Report
I recently donated a necklace for the silent auction at the Junior Auxiliary Charity Ball in my hometown. As thanks, I received two tickets to the ball. I don't like to pass up a chance to get all dolled up, so we didn't have to be talked into going. We had a great time, and saw lots of people we haven't seen in a long time (hi Amy, if you're reading!). And the best part: My auctioned necklace sold for a whopping $170.00!!
I had to make a jewelry ensemble to go with my ultra-fabulous dress, naturally. For those curious readers, clicking on the necklace will give you bigger pictures.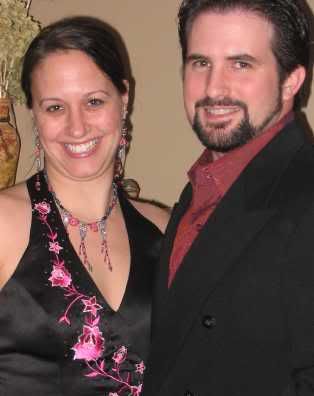 Speaking of jewelry, I'm also getting ready to add a new line of pendants to my website, for the more frugal customers.
See a sneak peak
HERE
Now I have to find another excuse to wear that dress!!